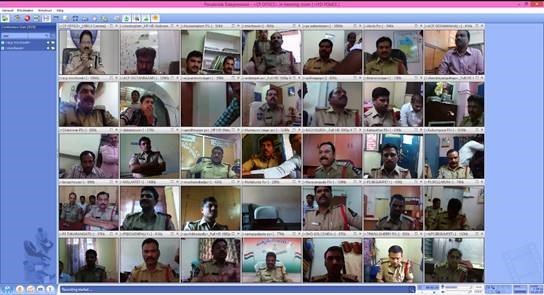 Hyderabad Police Commissioner, M Mahender Reddy connected with > 40 Police stations during the Live Video Enablement of Hyderabad Police
PeopleLink has yet again displayed its ultimate capability, this time for Hyderabad Police by connecting >40 Police stations for enabling the Hyderabad Police Commissioner, M Mahender Reddy to interact with all the connected Police stations and also have a short training on 'Crime Prevention Process'. Police departments here have been evaluating solutions to connect with their deployments for optimizing the operations.
This display also synchronises perfectly with the Initiatives taken by Telangana Government for connecting every Police station on Video Conference Our display of this connectivity resonates the fact that video collaboration for Law Enforcement and Homeland security departments can achieve Major Cost Optimization and Reduce the Police Response Times.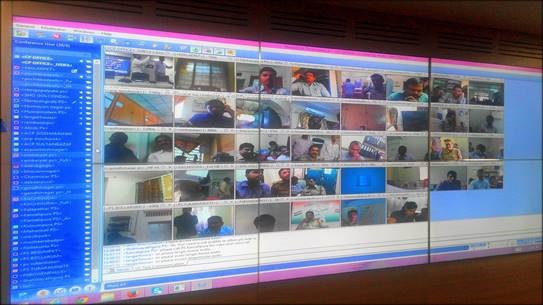 Video Wall Setup at CP Office, Hyderabad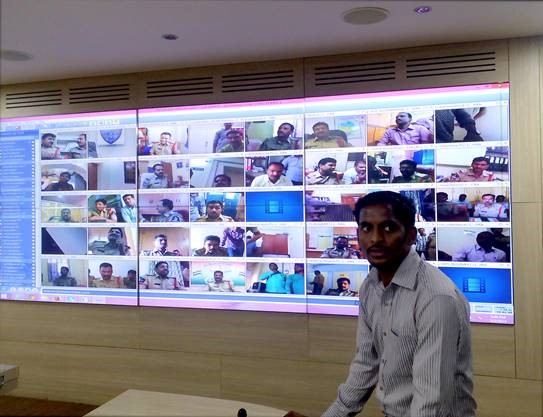 Video Wall Setup at CP Office connected to >40 Police Offices, Hyderabad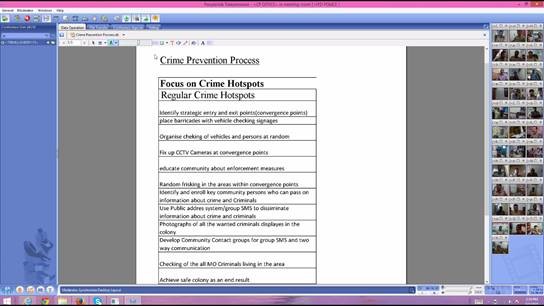 Discussion over Crime Prevention Process during the Collaboration of >40 Police stations on PeopleLink Platform