Official Blog of SIPSS-GLOBAL, The IT System Integration company, Having its Corporate Office in Mysore and spread across 3 South Indian States, Believes in delivering End to End IT solutions with a strong Back-bone of un-compromised support delivery. Find More Information About us by Browsing www.sipssglobal.com. This Blog dedicated to press the major public happening about the organization and the technology updates.
Wednesday, 21 August 2013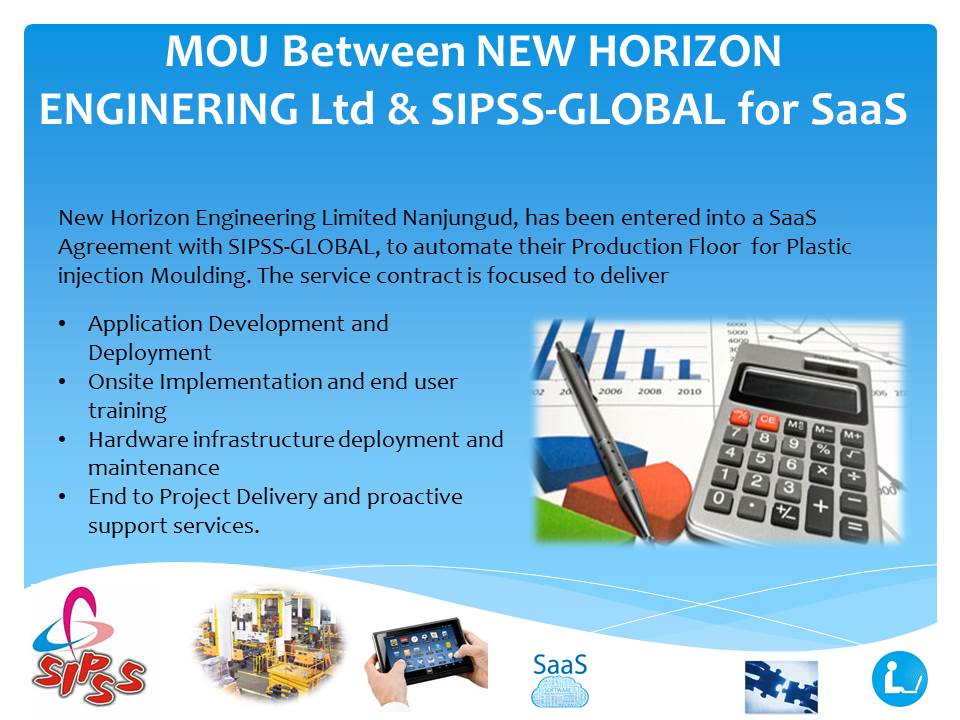 Wednesday, 14 August 2013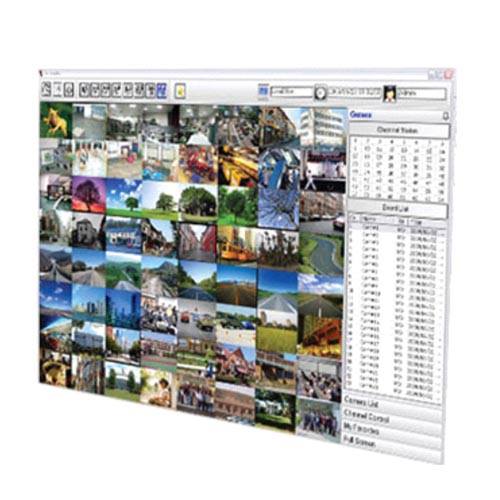 The CP PLUS TeknoLogix Labs develops vOptimus Pro, a revolutionary and comprehensive Hybrid Video Management System (VMS), supporting both IP and analog surveillance environments. vOptimus Pro is the CP PLUS's latest innovation in the field of Video Surveillance technology, offering unification of legacy analog cameras, DVRs, HD IP cameras, NVRs and video encoders including video analytics for centralized operation of the large systems. Featuring complete distributable architecture, making VMS software scalable and cater to the large applications such as hospitals, schools, financial institutions and many more.
Introducing cutting-edge and advanced technology, the vOptimus Pro has Client Server Architecture that gives flexibility to control and monitor surveillance parameters from multiple locations and support up to 256 devices. vOptimus Pro is specially designed for offering distribution, archiving and management of video feeds from IP as well as analog platforms. The live monitoring feature scales vOptimus Pro to manage and control 64Ch of D1/24Ch of 720p/16 Ch of 1080p recording on a single PC as per the customer need and can support more than 20 World renowned brands of IP and analog cameras, hence, leveraging your existing infrastructure without investing further on CCTV systems.
The highly comprehensive, versatile and scalable solution from CP PLUS, vOptimus Pro features Video Analytics, enabling users to enhance security in both public and private space by detecting perimeter or area breaches, unattended objects, and atypical activity more rapidly and consistently. In addition, license plate recognition, dwell and loitering, people counting, queue line analysis and demographics, missing object detection take vOptimus Pro solution to the next level of surveillance.
The easy-to-use vOptimus Pro is compatible to support 16 channel synchronously playback, enabling user to control and command 16 cameras, installed at different locations, from one single PC at the same time.
The CP PLUS vOptimus Pro is equipped with Failover recording servers, ensuring that video recording from different cameras are never interrupted in case of failure in any server and access to the system is always maintained.
Other features include professional E-map in which user can identify the location by just clicking on the camera as indicated on the E-map. Smart Phone Client optimizes the usage of vOptimus Pro over any smart phone including iPhone, Blackberry and many more.
Availability of CP PLUS vOptimus Pro Hybrid Video Management System:
The CP PLUS vOptimus Pro is manufactured after rigorous Research & Development by the CP PLUS TeknoLogix Labs, with the highest quality yardstick. The CP PLUS vOptimus Pro is available across all branches of SIPSS-GLOBAL Limited and dealers. For any further query, please write to info@sipssglobal.com
In South India, SIPSS-GLOBAL Ltd. is an exclusive distributor partner reseller of CP PLUS GMBH & Co. KG, Germany for their brand CP PLUS. AIL has been aggressively distributing and marketing entire range of CP PLUS surveillance Cameras, Digital Video Recorders (DVRs), VDP and allied accessories in India. SIPSS-GLOBAL is a leader in introducing video security and surveillance brands in India and has an expertise in designing solutions on the basis of the needs.
Technical Specifications of CP PLUS vOptimus Pro Hybrid Video Management System :
Supports up to 64 channel recording & viewing on a single PC
Supports Multi monitors
Supports Group or sequence display
Supports redundancy for recording (failover)
Support Video Wall Function
Instant playback last 10sec ~ 8 min, ease of search
One click Emergency recording
Camera wise disk calculation based on frame rate and resolution selected
2 Way audio communication, audio chat
Advanced programming algorithm to utilize the minimum RAM and CPU and thereby makes the system more stable
Multi channel POS support with Multi channel POS search
Up to 32 POS machines can be connected to single PC
Power CMS software, Mobile Client for Android and Apple Devices
Supports Video Analysis

Face Detection
Intrusion Detection
Movement Direction Detection
Unattended Object Detection
Missing Object Detection
Tripwire Detection
Object Counting
Motion Detection
Windows 2000/2003/2008 Server/XP/7 32-bit/7 64-bit OS supported
Monday, 12 August 2013

We have an immediate openings with our Mysore / Mangalore / Shimoga& Davenegere Operations, Please find the Job description as well profile as below, Please revert fast, it is very urgent revert back immediately if you are interested
Position: Lead Analyst
Preferred Candidate: Male / Female
Location: Mysore
Department: ESMG
No Of Positions: 3 Each Per Locations immediate
Qualification: MBA / BBA / Any Graduation with Computer Knowledge
Experience: 0 – 7 Years Package: Best in Industry
Brief Job Profile: Interacting with the customers to understand the requirement Well, Designing the IT solutions with the help of internal Solution specialists & Solution architects, prepare, present, conveyance the solution with the customer finish the Sale Cycle and handover the Customer to Service Delivery team along with commercially clear Sale Agreement from the customer. Field based target oriented enterprise Marketing profile. Will be working independently and developing they market and reporting to the Marketing Head remotely, Will be coordinated by the internal Lead Generation Team through an efficiently deployed CRM.
Targeted Vertical:- Education & SME
About The company:- SIPSS Global Limited- Focused more in Education & SME segment with wide portfolio of Global IT Solutions.
Preferred Candidate Profile: Servers, Storage, Networking specially WiFi, Security surveillance Solutions & System Integration experience but not mandatory
Please Post your resumes at : sandhya@sipssglobal.com
Over Phone: 0821 - 4268303 (During office Hours - 9:30 AM to 5:30PM) on (Monday - Friday)